Why are automatic Welcome Emails helpful?
When you get a new subscriber, make them feel welcome with an Autoresponder message in your voice. We recommend using these emails to share your story and mission, and links to your best posts.
Free members will get a set of drip emails, encouraging them to become paying members. In addition to sharing your story, we also recommend including discount offers in each email. If a free member signs up for a paid plan, the drip emails will stop. Members can also opt-out of getting these emails, without unsubscribing from your Ghost emails.
Our Autoresponder will:
Welcome someone who signs up as a paid subscriber without starting as a free member
Welcome a new free subscriber to tell them more about you & encourage them to upgrade
Send up to four more (five total) Welcome Flow emails, spread out over time to new free subscribers, encouraging them to become paying members
How to make Outpost's Welcome Emails your own:
In your Outpost Control Center, select Autoresponder in the main menu:
This will take you to the Big Off/On Button that turns your Autoresponder off and on.
Before you turn it on, we recommend that you customize individual messages.
Each action has a default template to make customizing them easier.
Additionally, you can individually turn off and on any of the Autoresponder emails, and adjust the timing of the welcome flow to fit your publication.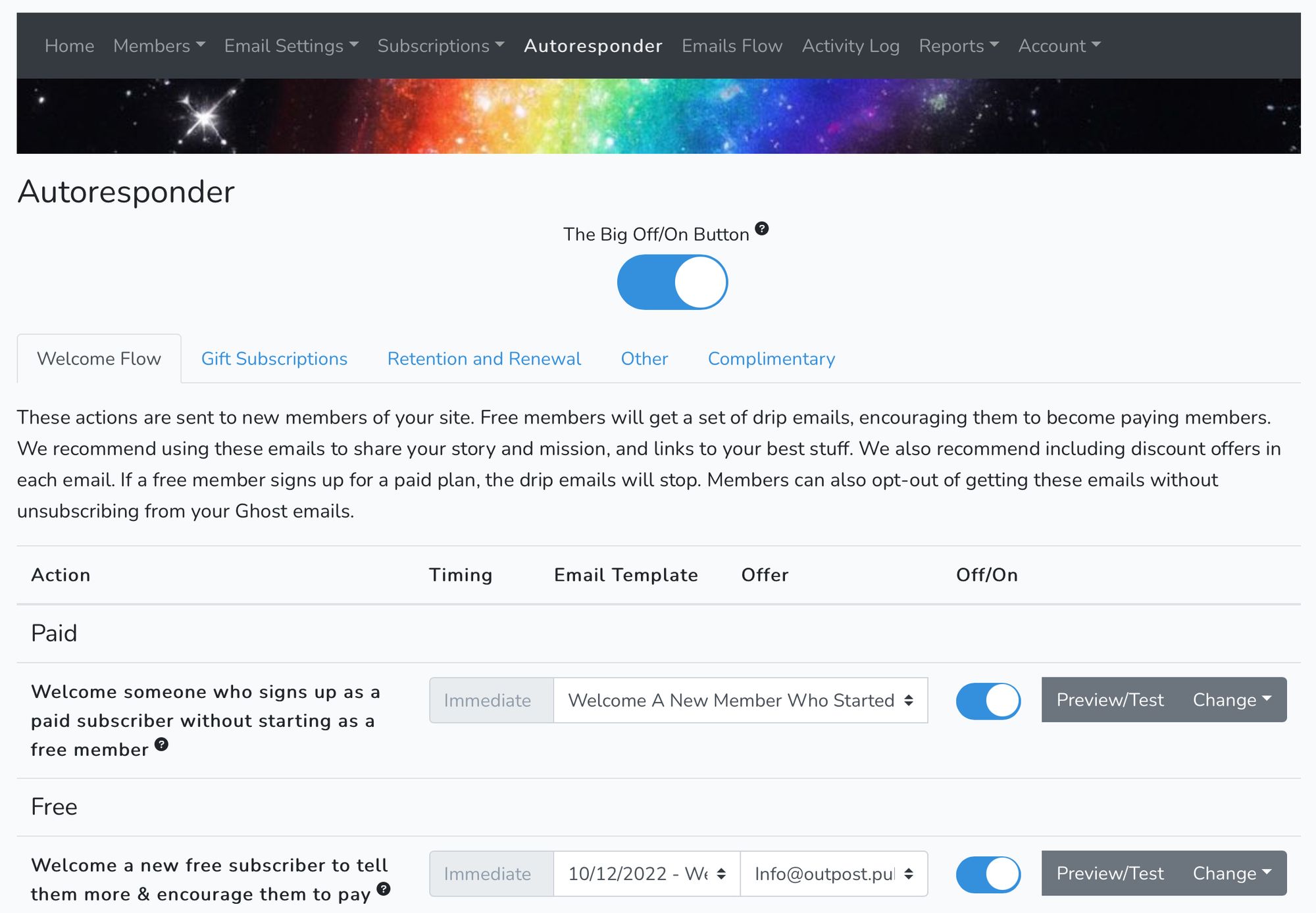 To edit the text of an individual email, select Change on the right, then Edit:

In the email templates, just as in Ghost Editor, you can click to reveal a "+" menu with options: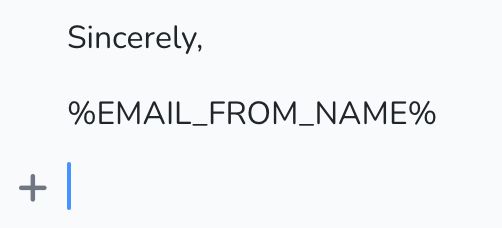 Clicking the "+" menu will reveal a menu of options for editing text, adding images, text formatting and discount buttons.

If you scroll to the bottom of the template, you'll see even more email variables you can copy and paste into the text of your autoresponder messages:

Select "Show All Variables" at the bottom to see all the options you have to play with to make messages your own:

Once you are happy with the messages, you can turn on the Auto-Responder. The Welcome Flow will only apply to members who sign up AFTER you have turned on the Auto-Responder, so your existing members won't get messages from that flow, but will get other ones, like the reminder when their annual subscription is about to renew.
Altogether that means that with minutes after you complete your sign-up with Outpost, you can be sending automatic welcome messages to new subscribers, with intelligent options for free and paid members that help convert and retain your subscribers with no additional work from you.
To learn more about Outpost visit our homepage, or just start your free, no credit-card-required free 21-day Outpost free trial.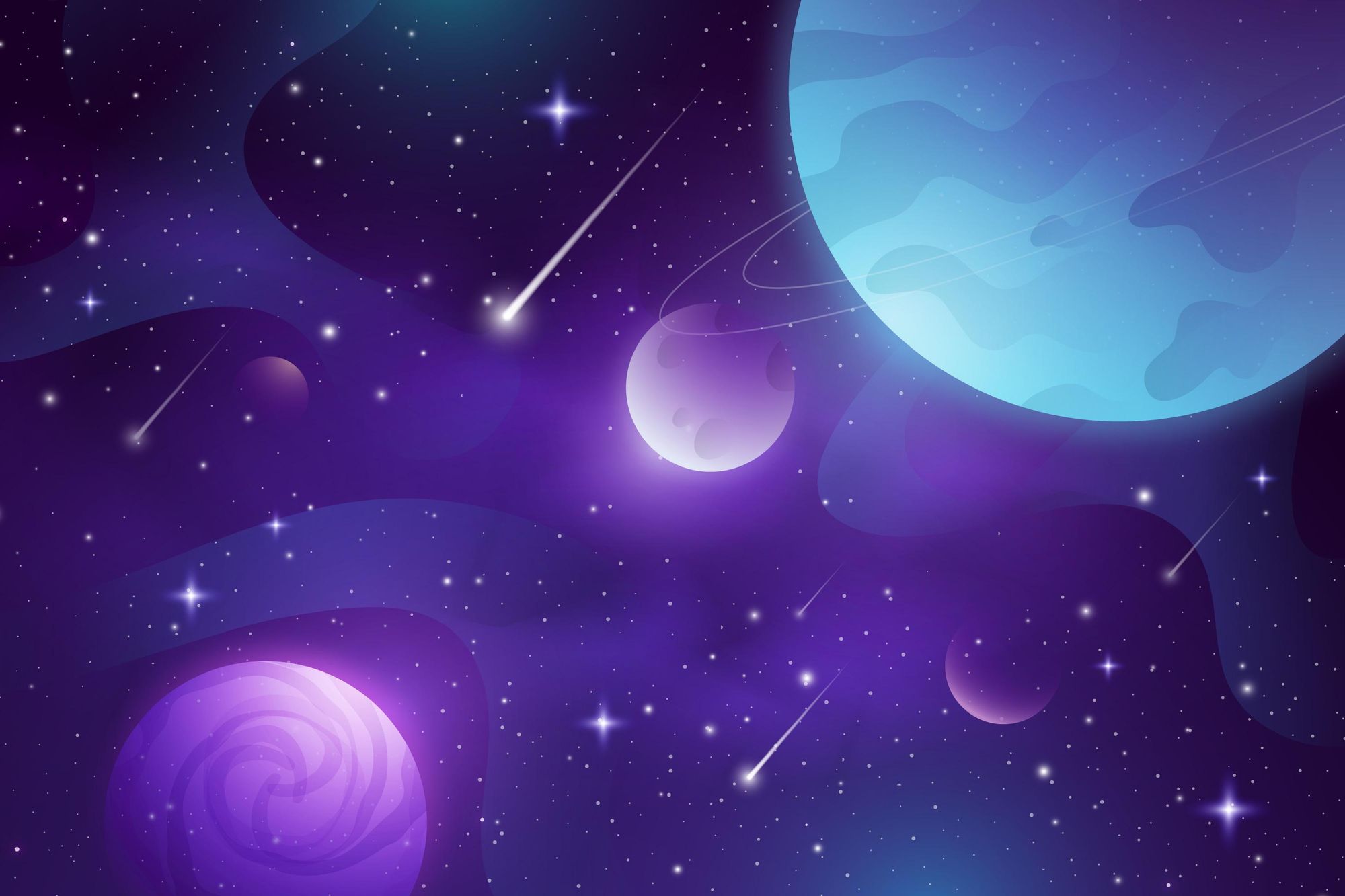 ---
Go to the main documentation page. Or contact support@outpost.pub if you have questions.