To change the price of Gift Subscriptions to your Ghost site, go to Default Plans under the Subscriptions tab in your Outpost Control Center:

In Default Plans, select the Gift Subscription box: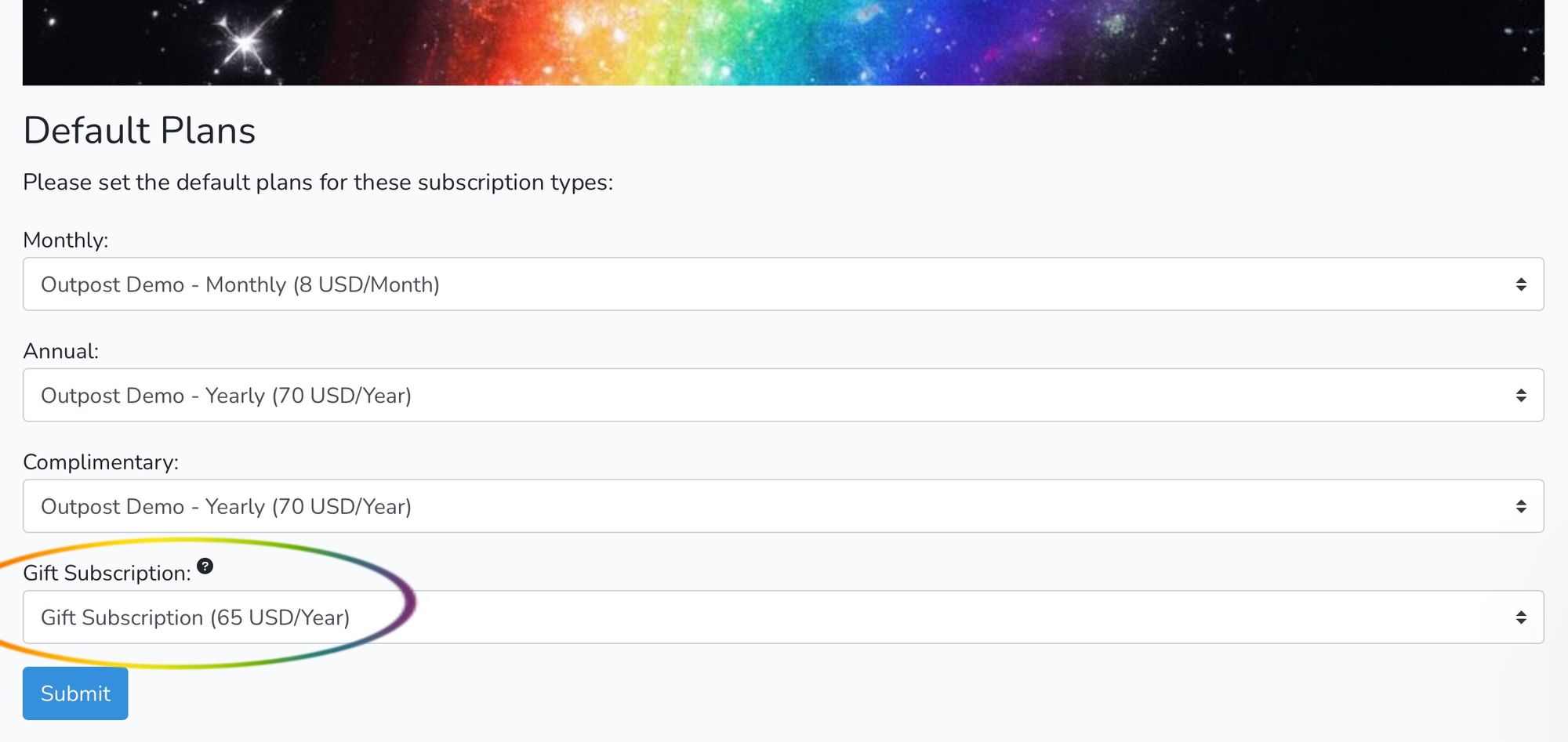 In that menu, select Create New Plan:

Because offers have been used already, you'll need to create a new Gift Subscription plan to be linked to the Give a Gift Subscription buttons: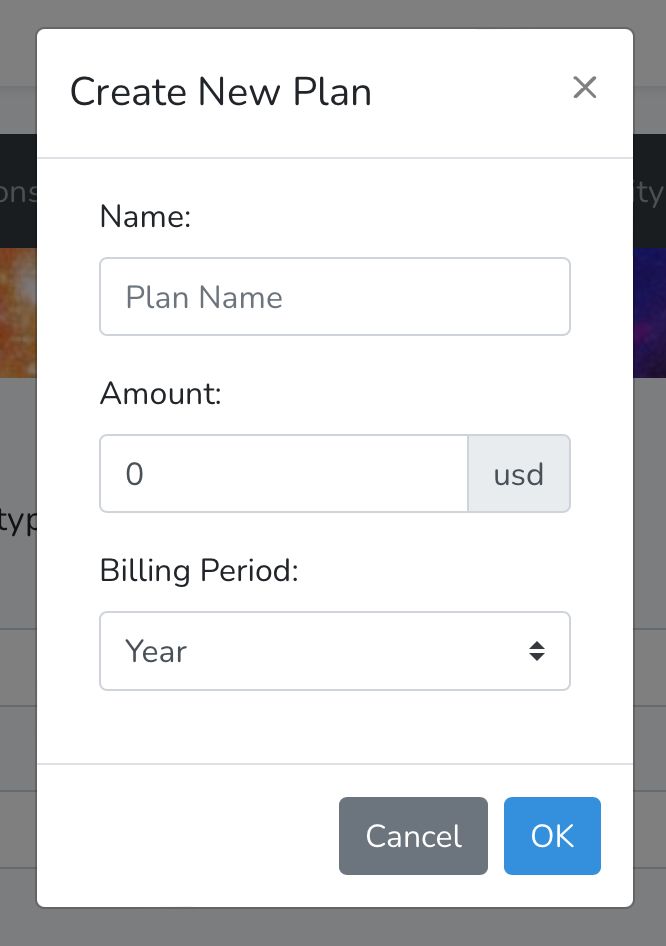 Name the new plan, select the Amount, and choose billing period (we recommend billing once a year). Once you've created your new plan, assign it to Gift Subscriptions in Default Plans: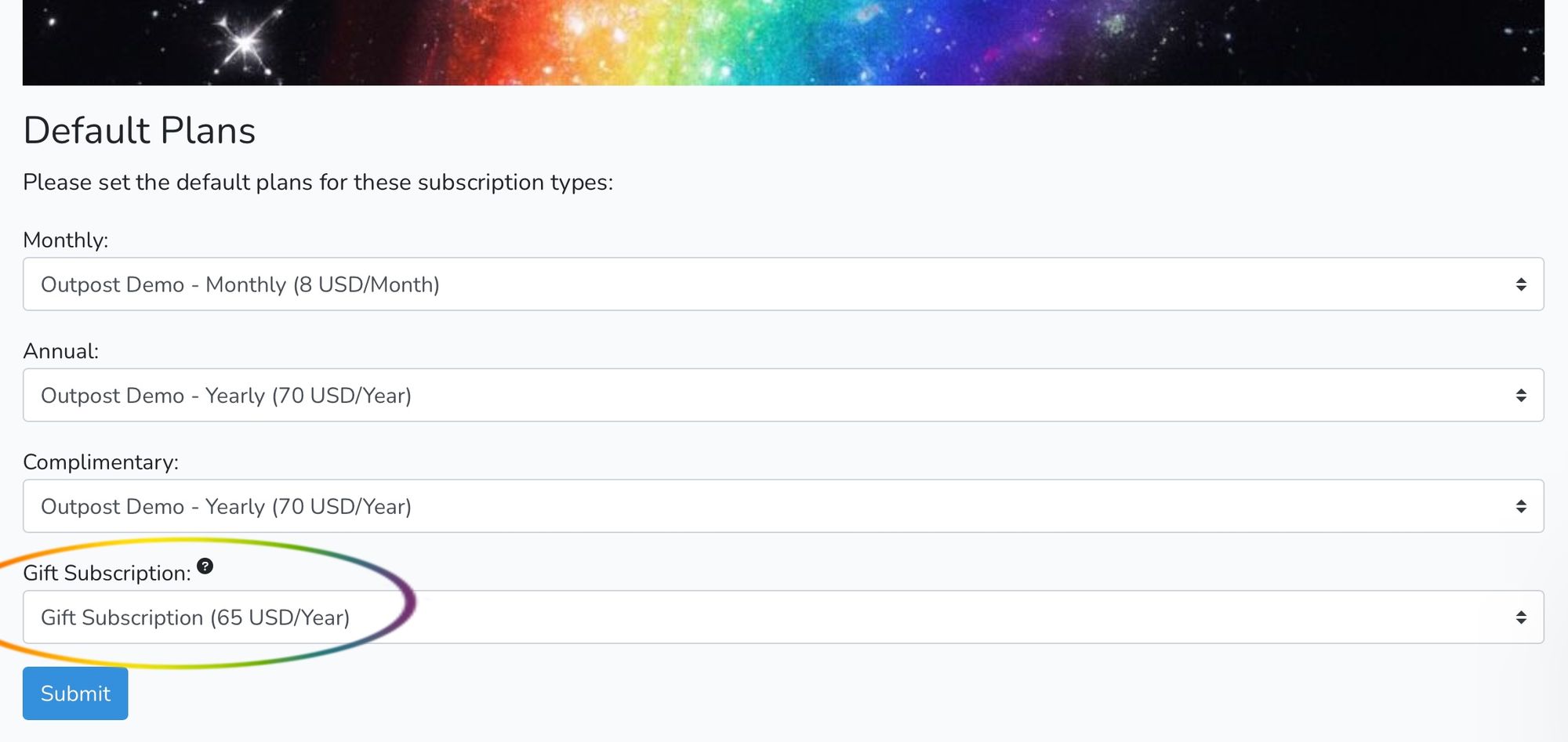 Previous gift subscriptions are not affected by this change.
---
Go to the main documentation page. Or contact support@outpost.pub if you have questions.