Absolutely! Outpost makes it easy to schedule a gift subscription to your Ghost site to begin on certain days, such as a holiday or birthday.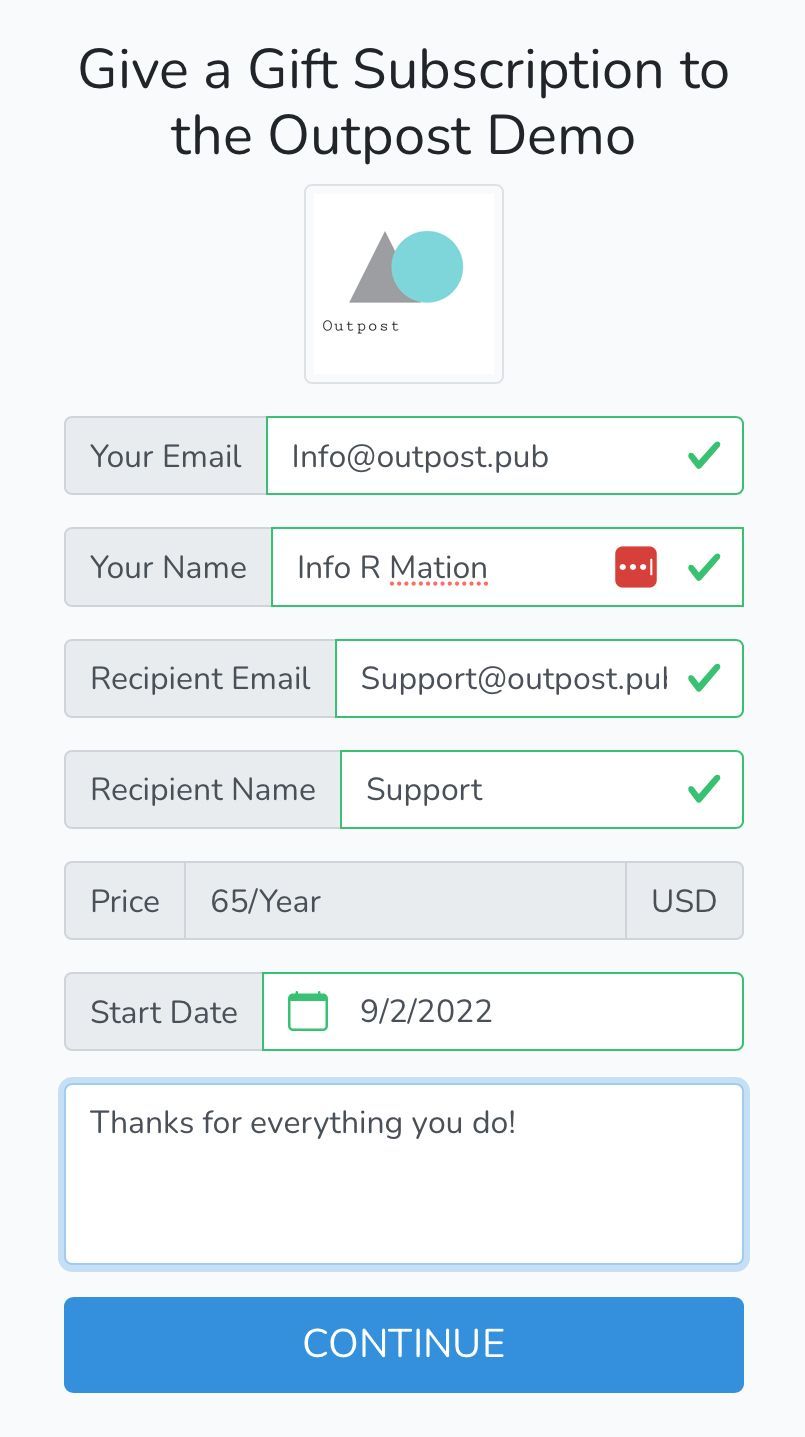 The person getting the gift subscription will be notified on that day, and that's when the gift subscription starts. The giver will also get notified on that day that the invite went out.
---
Go to the main documentation page. Or contact support@outpost.pub if you have questions.