Each individual Autoresponder action can be controlled in the Autoresponder tab in the Outpost Control Center (OCC). In each section, you have the option to pick and choose which emails you want to send to your supporters.
For example, the first part of the Welcome Flow is turned on for this account, then the 3rd email is turned off so that only 2 of the Welcome Flow are sent: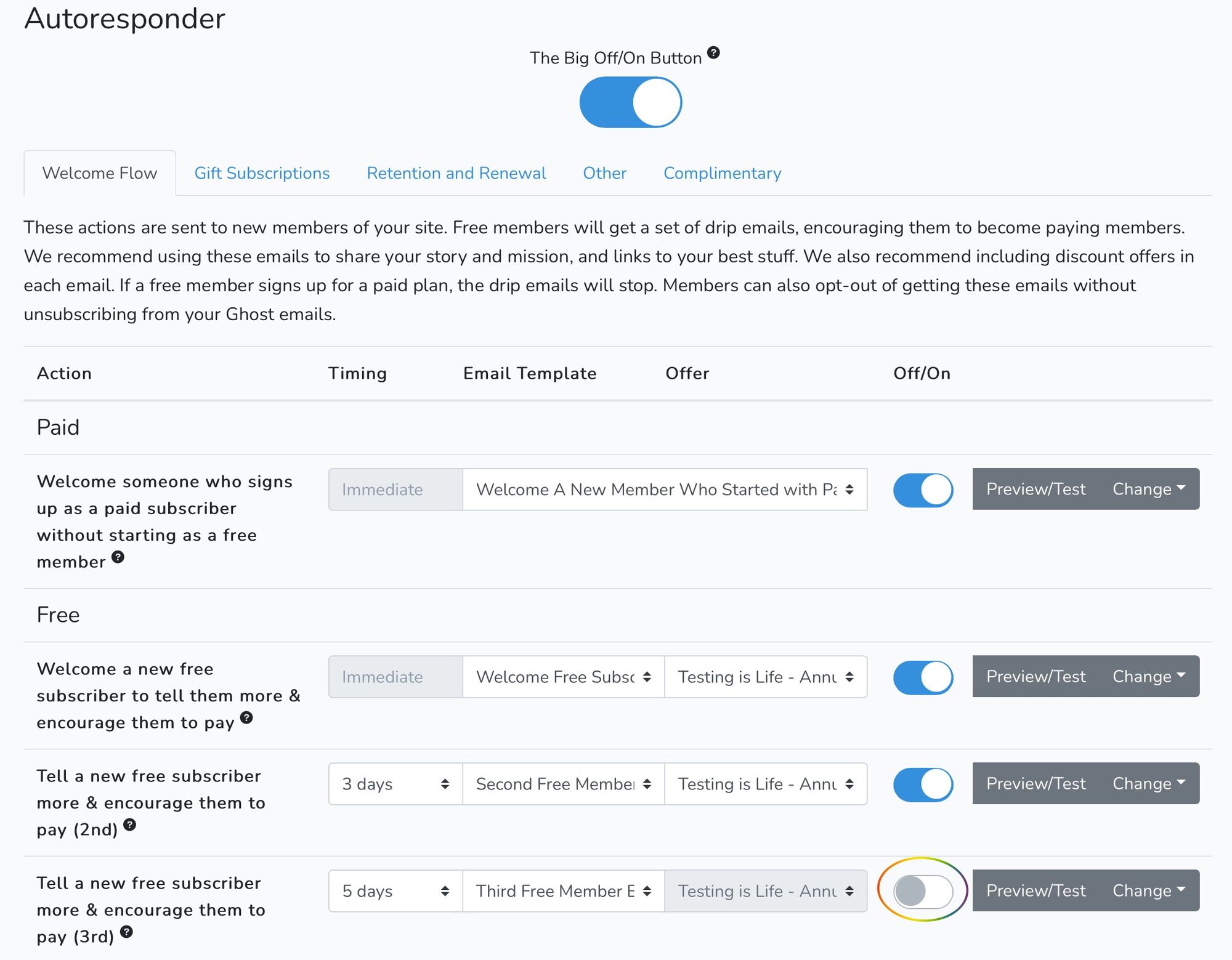 ---
Go to the main documentation page. Or contact support@outpost.pub if you have questions.