You can customize the Outpost Intelligent Call to Action (CTA) Buttons, so that they say what you want them to say and point where you want them to go.
Go to your Outpost Control Center (OCC) and click on Create Button:

This will take you to our Button Wizard, where you can customize the CTAs buttons.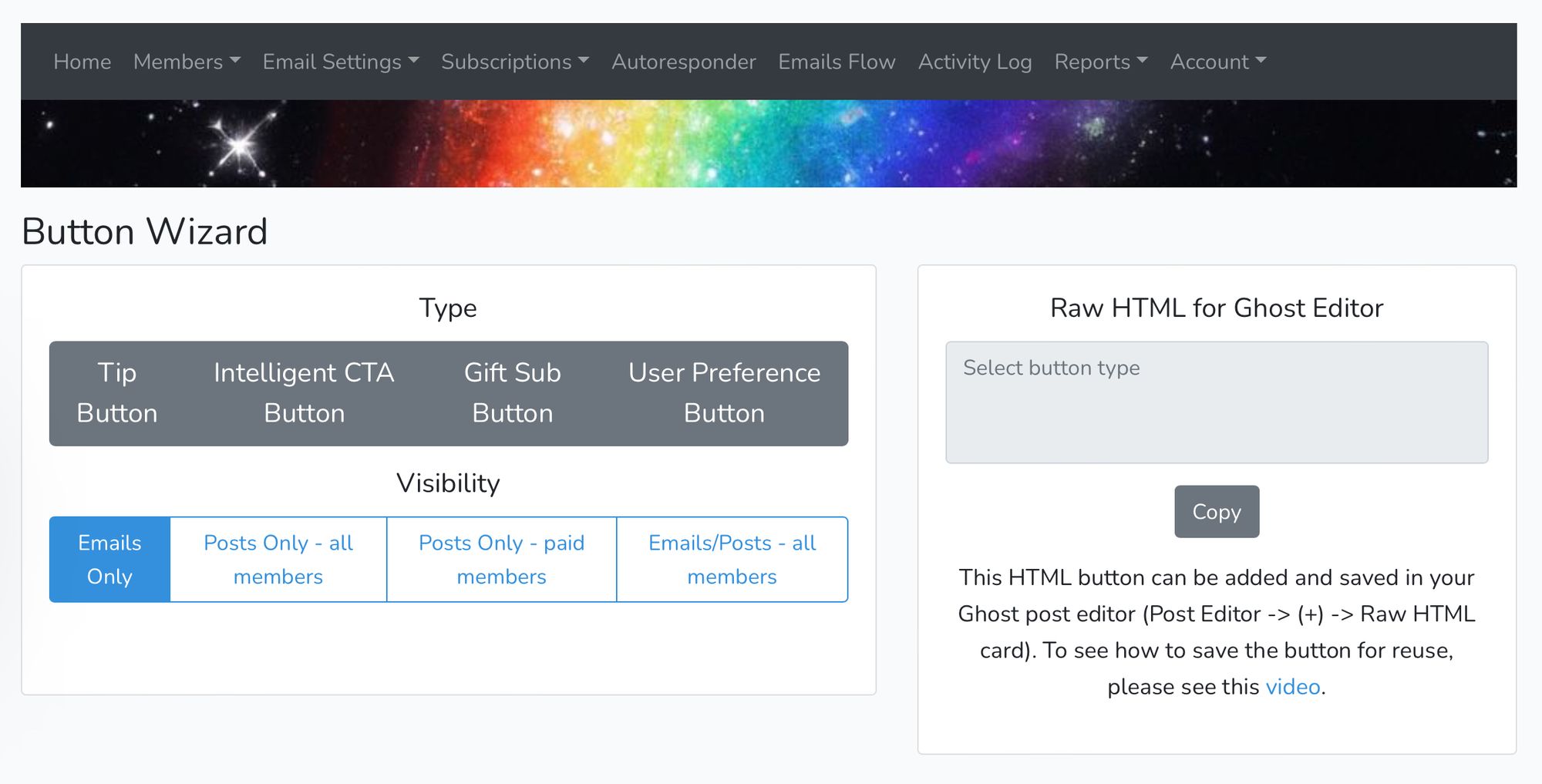 The two bar-like menus on the left provide all your options:

After you click Intelligent CTA Button, you'll see your options to change the text and actions pop up: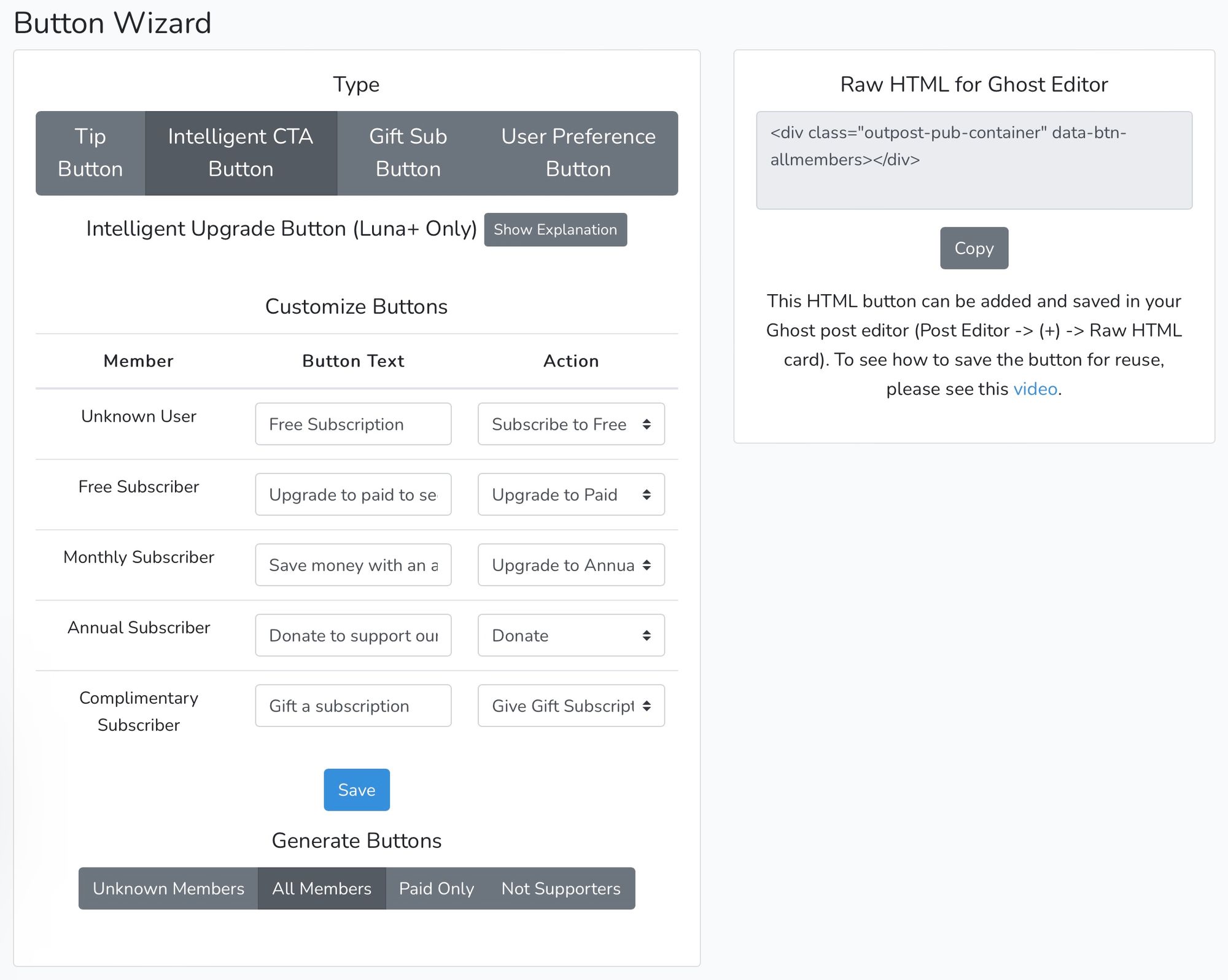 From here, you'll be able to create buttons with customized text and actions, that affect different membership levels differently. Paid subscribers won't see the buttons that Free or Unknown subscribers will, and vice versa.
❗
Once you have made the changes you want, don't forget to press the Save button.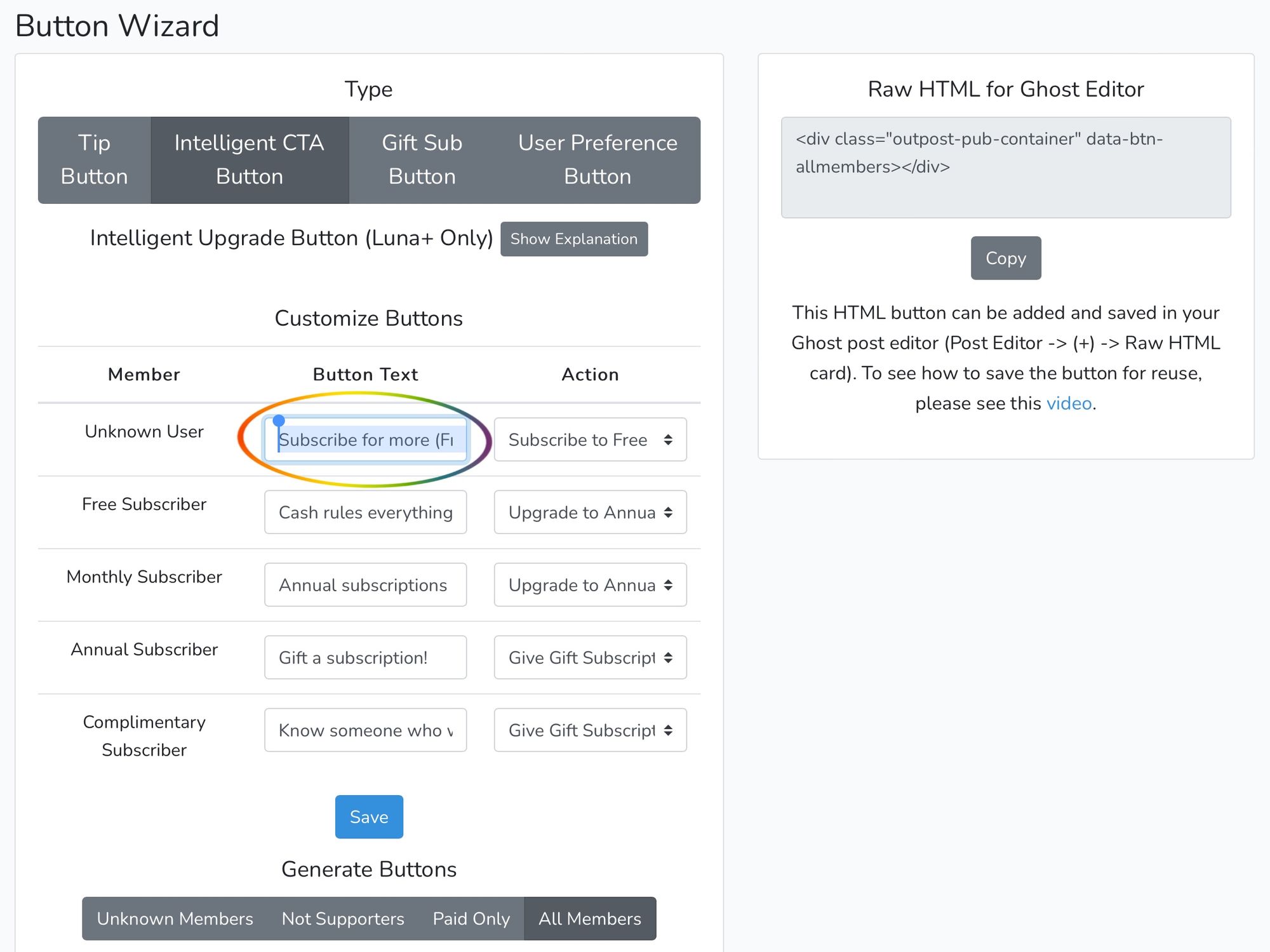 Above, the Button Text area where you can change what the button displays. To the right is where you can change what actions the buttons do.
🌟
NOTE: Changing the CTA button text and actions will dynamically and automatically change all buttons in all past posts. Like magic, bb!
---
Go to the main documentation page. Or contact support@outpost.pub if you have questions.