Login to your Outpost Control Center at https://admin.outpost.pub
Under the Subscriptions menu, select Group Subscriptions: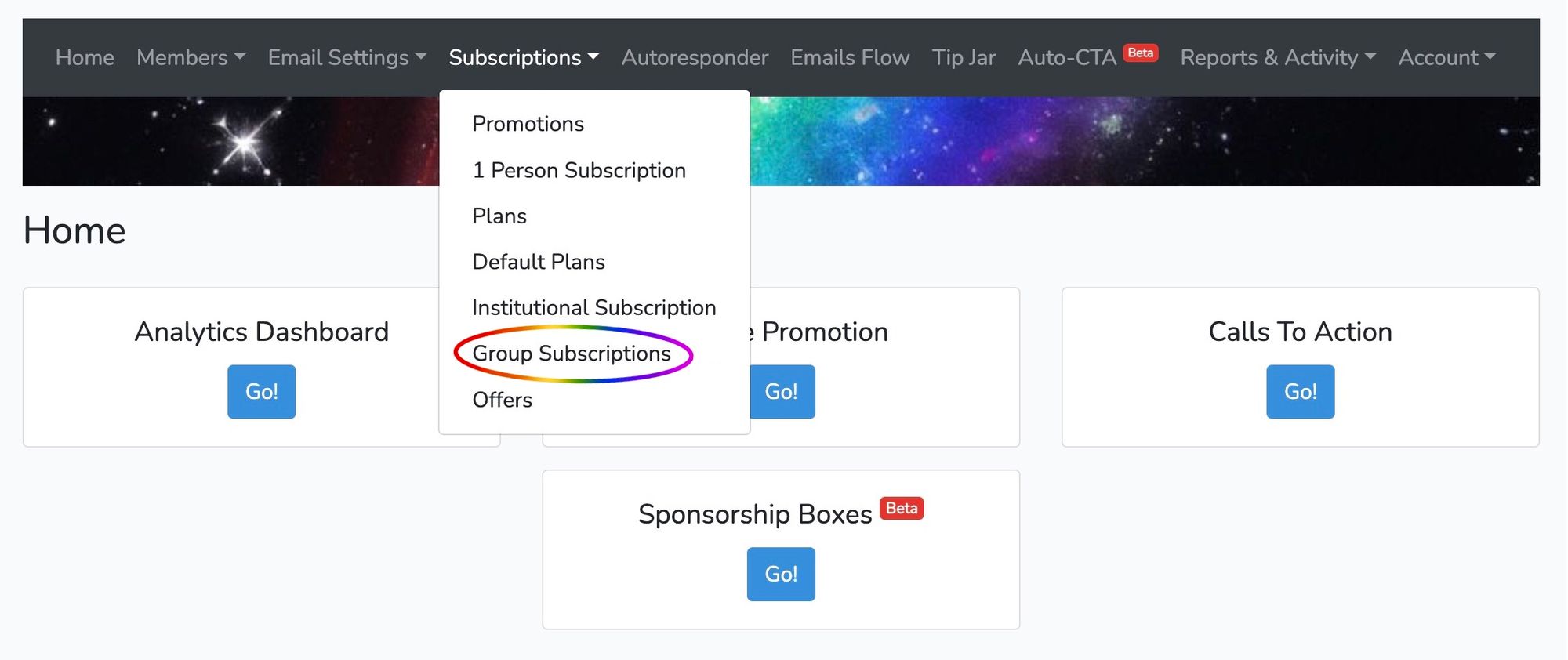 To get started, select Add New on the right:

Then select Create New Group Subscription Offer. We don't recommend adding a benefit to a tier unless you're sure you want it to be permanent, as it's very hard to undo and it applies to everyone on that tier, present and future.

Select Create Offer: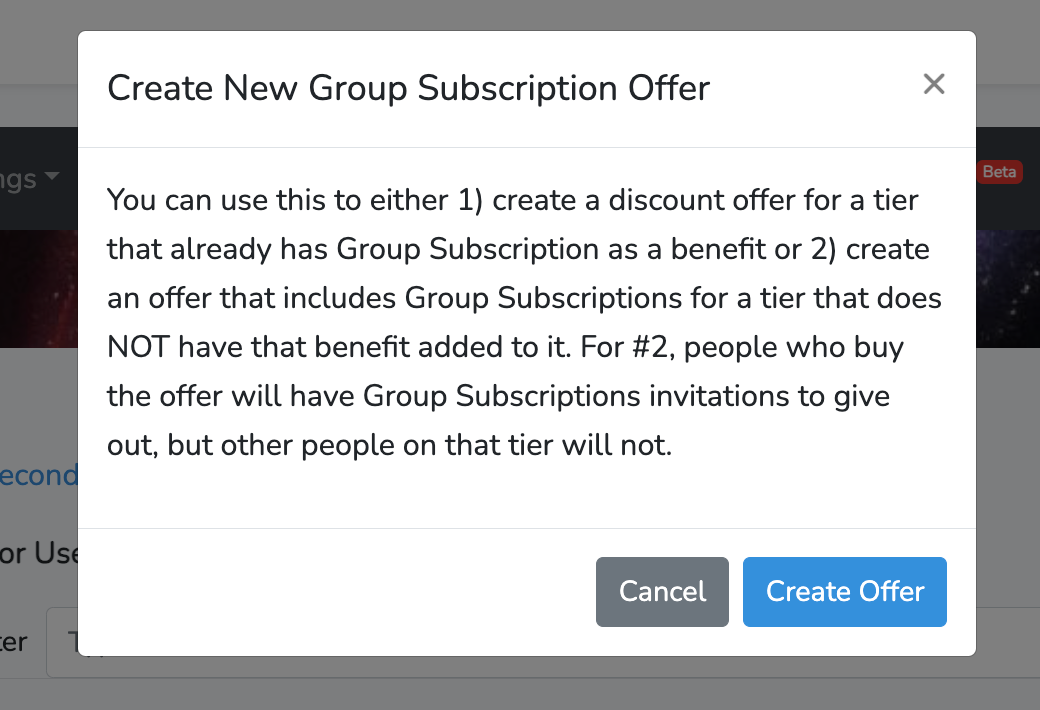 Name the offer, select the membership tier desired, and create a headline to display.
You can use the regular price, or create your own for the offer. The price can be higher than the usual.
Remember to add in the number of inviations to the user buying it for the total, for example 4 total for a "Buy 1, Get 3 Invitations" offer.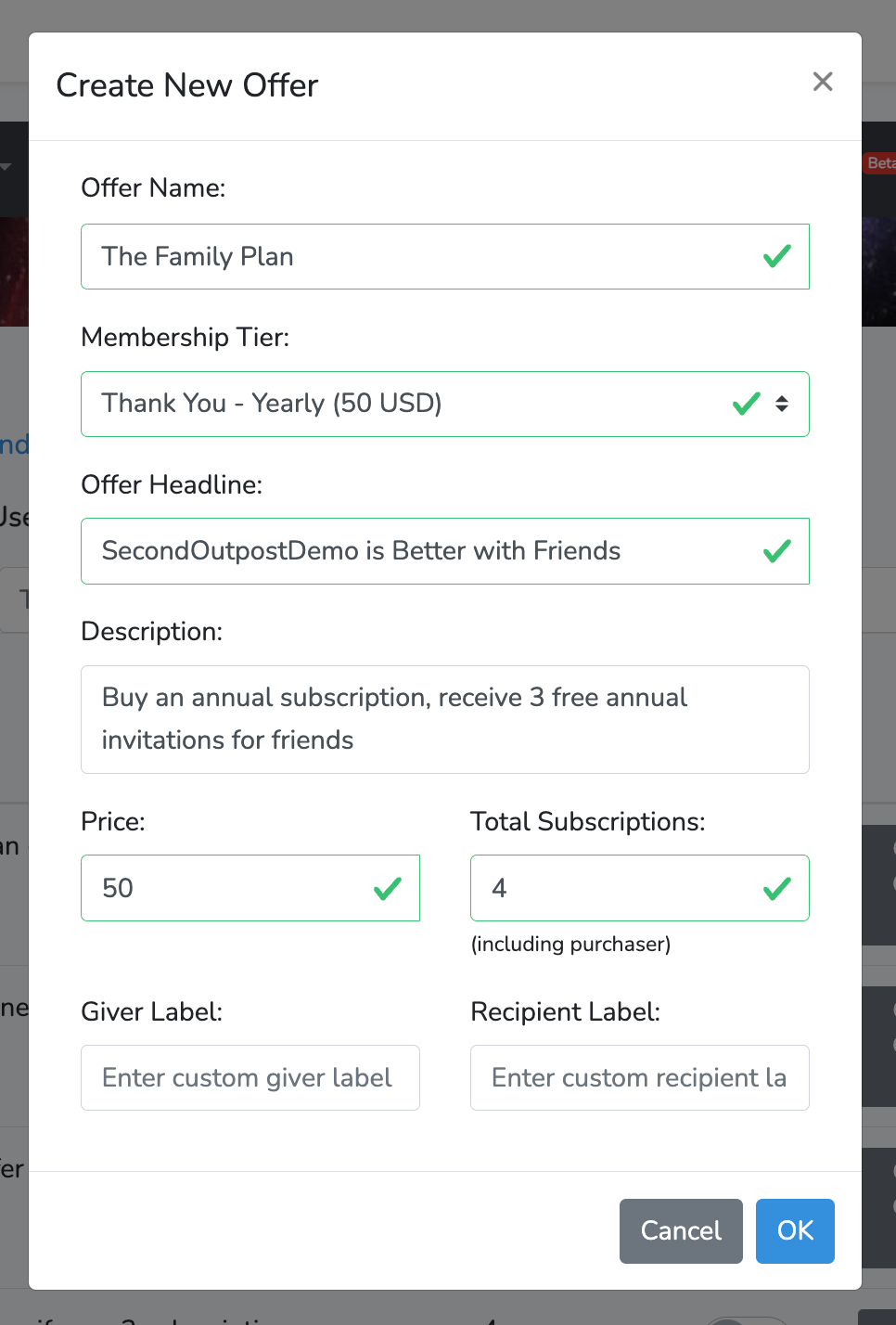 If successful, you'll see the following message:

---
Go to the main documentation page. Or contact support@outpost.pub if you have questions.