Go to Group Subscriptions in the Subscriptions menu: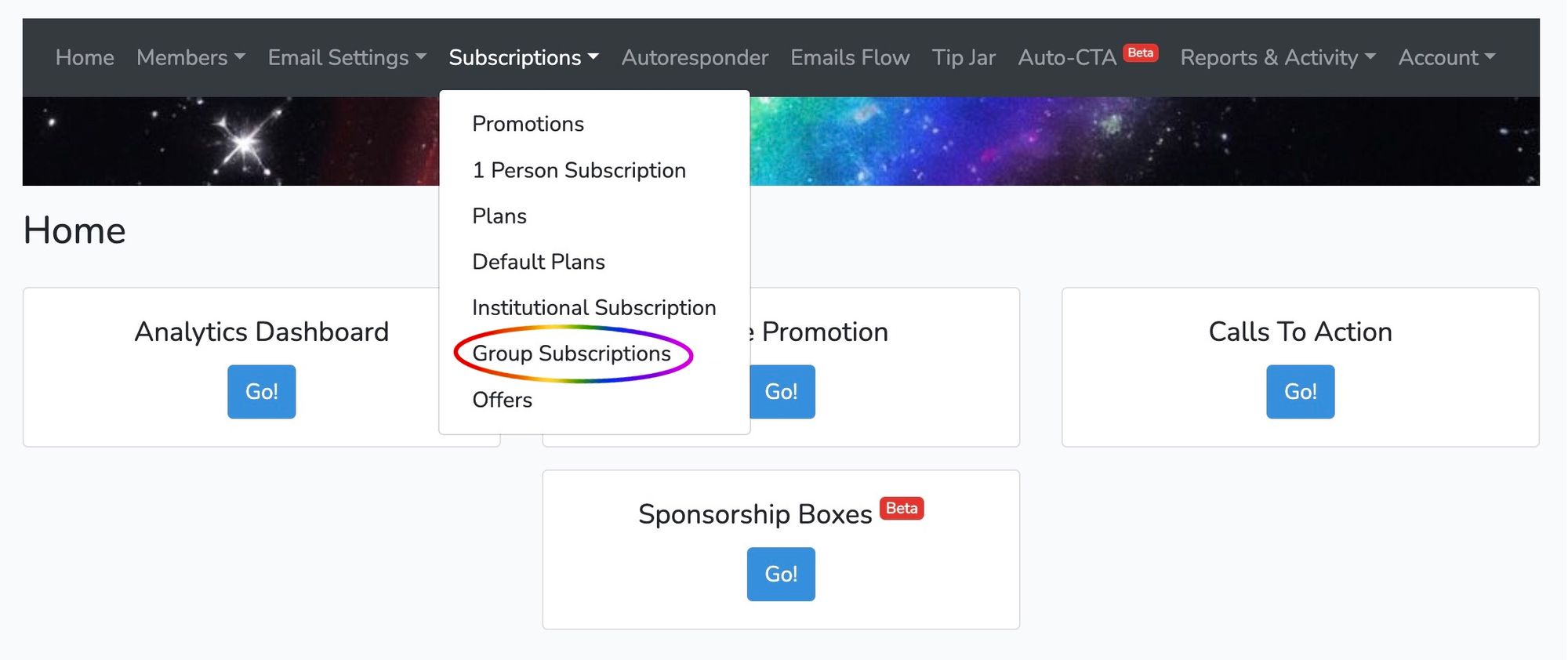 Select Edit to change details of Group Subscription offer:

From here, you'll be able to edit the details of the offer: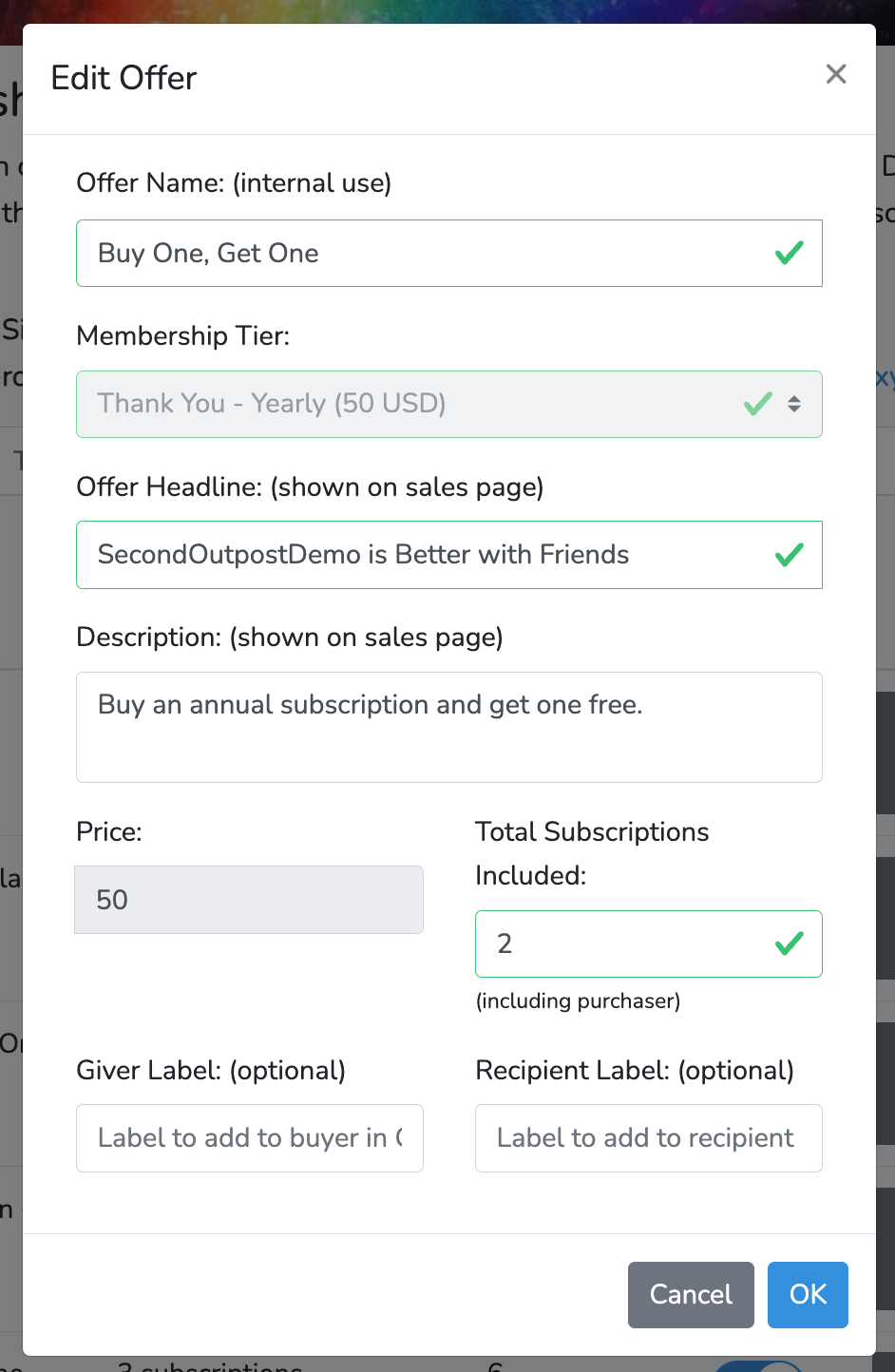 Be sure to click OK to save the updated choices.
---
Go to the main documentation page. Or contact support@outpost.pub if you have questions.