Go to your Outpost Control Center, and click Create Button:

This will take you to our button maker. Select Tip Button: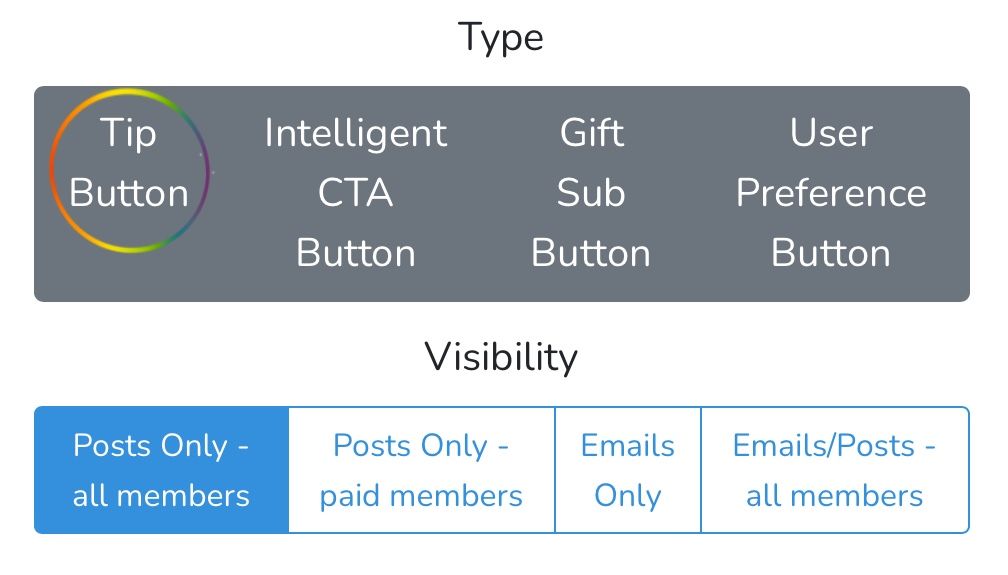 You can change the text of the Tip Jar buttons here. These will dynamically change in past posts to become your new text, but not in past emails since they've already been sent.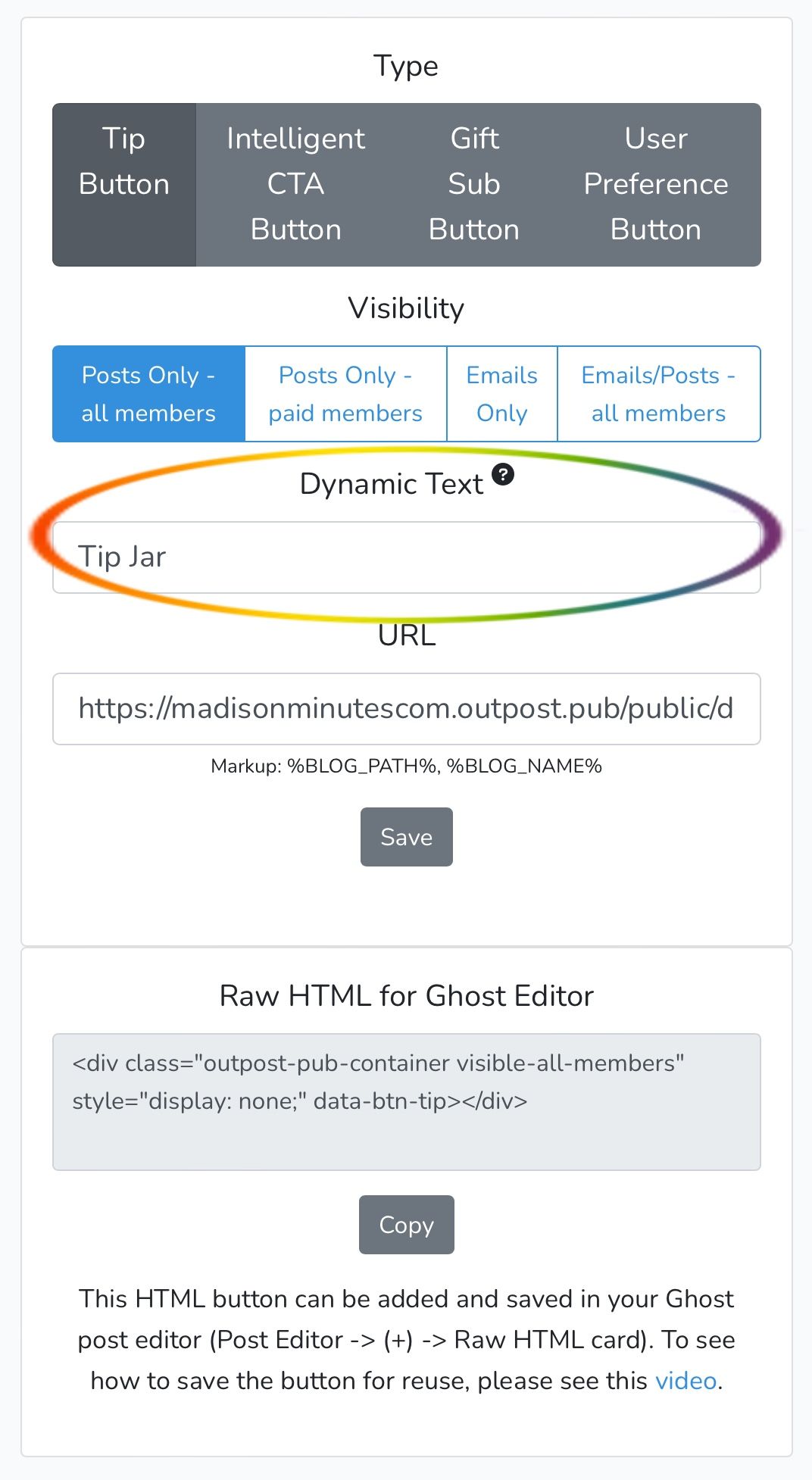 Likewise, the button that shows up in both posts and emails is not dynamic. That means that if you change the text here, you will need to update your snippet in the Ghost editor with the new code (or delete the old one and add a new one). The older buttons of this variety won't change dynamically.